Glenn Sestig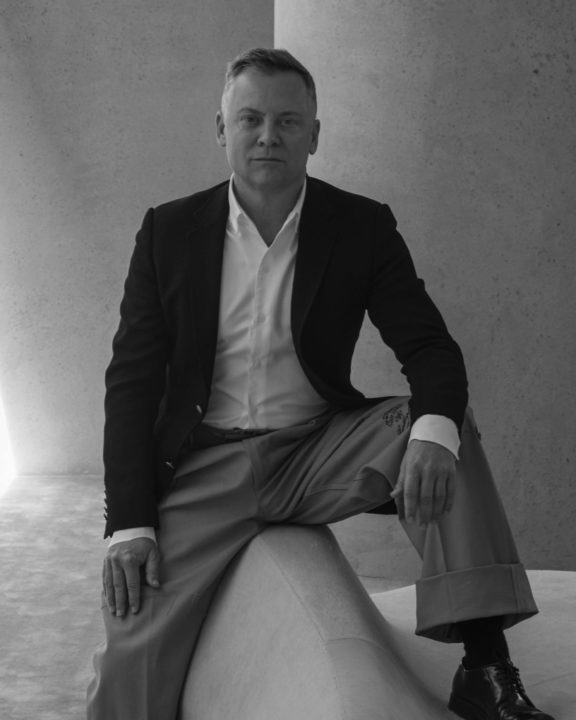 For each project I adopt an architectural approach: i create a simple and functional plan, which I then elaborate.
Glenn Sestig, born in 1968 in Ghent, Belgium, graduated from the Henri Van De Velde institute in Antwerp and in 1999 established his practice. From the outset, his work focused on extreme precision combined with contemporary elegance. Art, fashion and music are his sources of inspiration, transcribed into a clear -sometimes radical vocabulary. His taste for Ozone's style was immediate. Since the first meeting between Glenn, Bernard, Eric and Etienne in GSA beautiful Ghent office, they have collaborated in several residential projects in Europe.
In 2020, Glenn Sestig's collection for Ozone was born: Tennessee. A new collection is launched in 2023, the Regard ceiling light.
Other designers