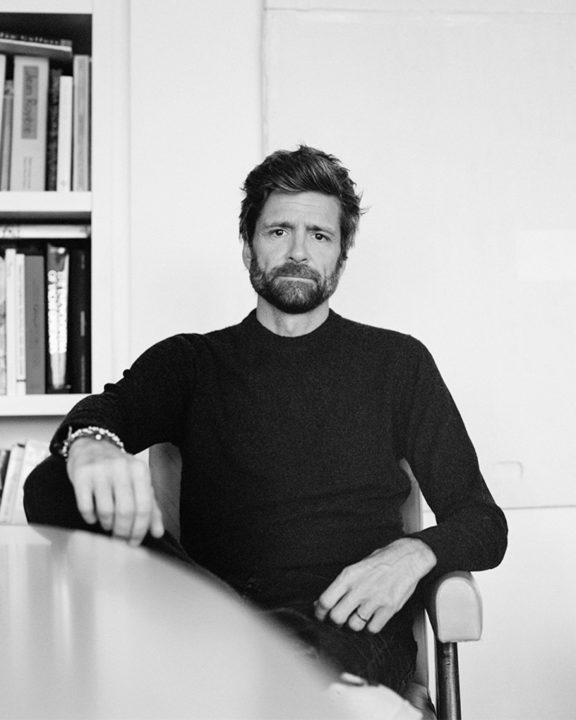 designed by
Joseph Dirand
Renowned for his interiors with taut lines and black-and-white opposites, Joseph Dirand is evolving his stylistic vocabulary towards more softness, more fantasy, more classicism as well, without however losing his graphic force.
Restaurant Monsieur Bleu, Chloé boutiques, Surf Club in Miami, his interiors have become references. Ozone is pleased to participate in many of its private and public projects, and launched in 2016 a collection of three lightings designed by Joseph Dirand: Phénix, Gélule, Diamant.
A latest version of the Gélule in white alabaster will complete the collection in early 2023.